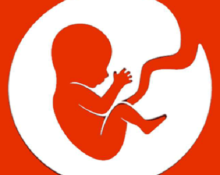 BitLife: Life Simulator Game is an enthralling virtual journey that takes players on an unpredictable ride through the twists and turns of life. This unique simulation game offers an opportunity to shape the destiny of a character from birth to death, with every choice made playing a pivotal role in the character's journey.
In BitLife, you commence as an infant and advance through various stages of life, making choices that have a profound impact on your character's fate. The game provides an extensive array of decisions and scenarios, ensuring that no two playthroughs are the same. Even seemingly insignificant choices can lead to vastly different life outcomes, making it an incredibly intricate and fascinating experience.
Moreover, BitLife offers players the opportunity to customize their character's gender, sexuality, and other personal characteristics, promoting inclusivity and representation. This approach to character creation ensures that the game resonates with a wide and diverse audience, making it even more relatable and engaging.
As you navigate your virtual life in BitLife, you will encounter a myriad of opportunities and challenges. It is a game that captures the complexity and unpredictability of real life, offering an immersive experience that keeps players captivated, curious, and eager to explore the multitude of life paths available. If you haven't yet experienced the world of BitLife: Life Simulator Game, it's time to dive in and embark on your own unique journey through life.