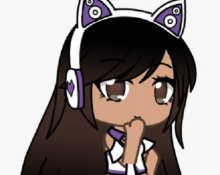 PG Memory Gacha: Exercising Your Mind
PG Memory Gacha, available for play is an interactive online game that puts your memory and cognitive abilities to the test in an engaging and entertaining manner. This game offers an enjoyable platform for individuals of all age groups to boost their memory, concentration, and problem-solving skills.
PG Memory Gacha provides a diverse collection of memory games strategically designed to assess and enhance your cognitive capabilities. It's the perfect choice for those aiming to ameliorate their memory retention and cognitive agility.
In a world where mental fitness is increasingly emphasized, PG Memory Gacha provides a dynamic and interactive means of exercising your memory and maintaining a sharp mind. It caters to the enjoyment of both children and adults, offering a mental workout that is not only beneficial but also entertaining.
To sum it up, PG Memory Gacha is an immersive game that introduces a distinctive and enjoyable method for honing your memory and cognitive abilities. Whether you're in search of a stimulating pastime that challenges your mind or an effective tool for memory enhancement, PG Memory Gacha is the answer. Immerse yourself in the realm of memory games, evaluate your cognitive skills, and have a blast while doing so. Try it out and witness the positive impact it has on your mental acuity!